A chef guided food tour of the Port Douglas region, collecting fresh produce from local farms for a delicious lunch.
Home to some amazing & unique produce.
Experience Port on a Plate.
Our Port Douglas food tour is ideal for couples and small groups of up to 8 for a unique and personal tour experience.
Thoroughly enjoyed this experience - highly recommend doing this food tour.

A relaxing day visiting local producers and amazing fresh food sourced along the way, prepared and cooked by Pete the guide and chef.

The small group enhances the personalised experience.
Highly recommend this tour. From start to end, Pete was passionate about his love of the area, food, environment and sustainability. He is an entertaining tour guide and talented chef which combines into a very interesting excursion, exploring some hidden delights the area has to offer.

We will definitely do this food tour again.
Pete is passionate and committed to his area and the food that is available. A wonderful tour full of interesting information and remarkable tastes.

I have been visiting FNQ for years but this tour added a new dimension to my appreciation for what this part of the country can offer. Thanks Pete, we will do this again.
Thank you for a wonderful day - we really enjoyed this food tour experience!

Pete was very entertaining, knowledgeable and an amazing chef!

Highly recommend this tour for any foodies out there, you won't be disappointed.
A fabulous day out. Pete is passionate about the area, it's uniqueness and sustainability.

The tour took us through beautiful countryside, to a local market, the Barramundi farm and a local winery. The food and beverages we had were amazing.

Truly a great day out and well worth it. Thanks Pete.
This was an excellent half day experience. Peter was an excellent host explaining everything and allowing us to watch him prepare the Barramundi. His food presentation was of a very high standard and the meal was delicious.

We visited a fruit farm, Hook a Barra and a winery producing tropical fruit wine. Highly recommended.
OMG. A great day and experience with the chef/guide for the day.

This experience was so good I would highly recommend it.

Enjoyed the chef cooked food specially prepared and cooked by the guide himself using local produce. Thanks.
Looking for the ultimate chef guided food and farm experience in and around Port Douglas? Look no further than Peter's Port on a Plate.

With 15 years experience as a chef and several years as a local guide, Peter is ideally placed to provide this experience. Highly recommended.
I cannot stop talking about my lovely time with Peter and his journey through food, wine and local produce in the Port Douglas/ Mossman area.

We were treated to tastes that I have not had before, and a re-creation of some foods I know well. The barramundi was incredible, both raw and freshly grilled. Thank you, Chef, very much!
Wow what fabulous day. Your own chef and guide. Peter was fabulous.

Pete is a great storyteller and knowledgeable of all around him. He is so passionate with what he does. A must do for everyone who visits. Thanks Pete for a brilliant day.
Experience some of the mouth watering delights and fresh produce of the scenic Port Douglas region.
Our half day guided food tour is ideal for couples & small groups providing a personal and unique experience.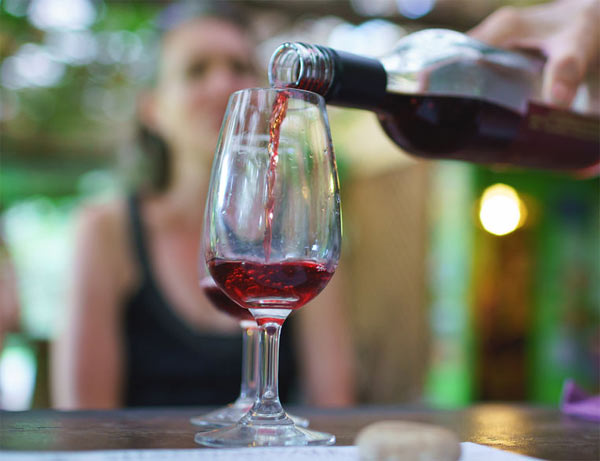 We visit local farms to sample some of the region's finest produce. Learn of local history and farmer's stories.
Taste locally grown and made produce, sample exotic fruit wines and more. Complete with a delicious 3 course lunch.
Professional Guide & Chef
Your professional guide Pete has many years experience as a chef and as a local tour guide in the Port Douglas region.
Port on a Plate Food Tour combines both of these talents to bring you your ultimate foodies day out.
Experience a unique chef guided foodies adventure of the Port Douglas region. Enjoy sampling foods from local farms and a delicious 3 course lunch whilst learning local history & stories.